Your USMLE Scores Increased, Guaranteed!
Discover how one-on-one tutoring can help you improve your score on the USMLE Steps 1, 2, 3 or COMLEX.
23-55 points
average score increases



The best tutors get the
best results
MedSchoolCoach recruits our tutors from the top medical schools in the country. We look for a mastery of the knowledge of medical school material, but even more than that we look for amazing teachers.
What are some benefits of one-on-one tutoring?
✓ Focus on the subjects you are weakest on
✓ Create and implement a strategic study plan for maximum success
✓ Utilize resources you already have; we can recommend some others, but you don't have to buy more expensive books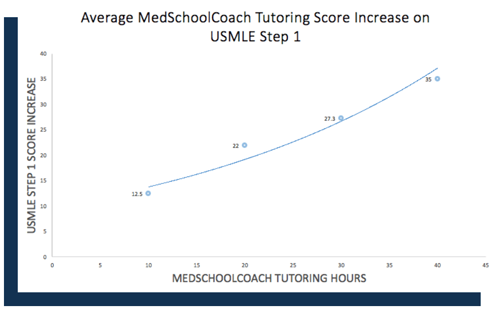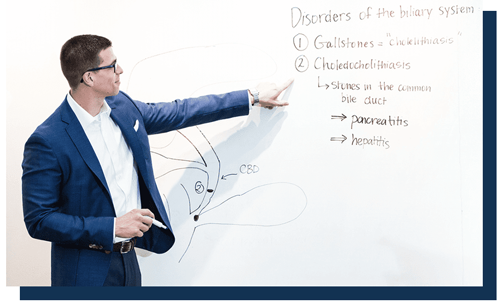 ✓ Learn how to approach each problem with the help of an expert
✓ Content lessons, Q&A lessons, Q Bank sessions - we can customize every session to exactly what you need
Study Anywhere
Since we utilize virtual whiteboard, video conferencing and screen sharing technology, you can study from anywhere in the world with the best tutors
Personalized Approach
Maximizing your USMLE score requires a personal approach, not a generic one. We create a customized study plan and approach so you can maximize your score.
Amazing Tutors
Above all else, we help raise your scores with the best, most dedicated, tutors anywhere. They will help you demystify concepts and score as high as you can.
I cannot say enough great things about MedSchoolCoach and my tutor. I raised by USMLE score from a 205 on my practice test before I started working with them to a 255 on the actual test. It felt like a miracle, but it was all thanks to my two tutors at MedSchoolCoach.

USMLE Level 1 Client
Score Higher Today!
Don't let the most important test of your life slip by you. Scoring high on your USMLE can make all the difference in your career. You've come this far, finish off your dream!