Increase Your MCAT Score, Guaranteed.
Boost your MCAT score by 12 points or more with your own personal tutor, and get yourself accepted into medical school.
The proof is
in the numbers
The MCAT is the most important test in your medical school career - put your trust in the pros.
99%

Percentage of students who raise their score with MedSchoolCoach

12
points

Average score increase for students who utilize 40+ hours of tutoring

26
points

Largest score increase after using MedSchoolCoach Tutoring
An MCAT Program Designed
Just For You
99th Percentile Tutors
Work with tutors who have scored between 130+ on each section of the exam they tutor.
Incredible Teachers
Learn from teachers who know the material inside and out and have gone through extensive training.
Built for the New MCAT
Our tutoring program and video courses are built 100% for the new MCAT. No recycled material at all.
Completely Personalized
Create a tailored tutoring experience focused on your goals, strengths, and weaknesses.
MedSchoolCoach's MCAT Program combines the best of all worlds: a one-on-one tutoring plan plus 60+ hours of video content.
Our course has been totally designed by two 100th-percentile scorers to guarantee you the highest score possible.
One-on-One Tutoring
The most highly experienced tutors in the industry walk you through each and every step of the MCAT process from study strategy to content review and practice tests.
✓ All of our tutors are 99th percentile MCAT scorers and have passed rigorous training
✓ Exceptional teachers who can adapt to your learning style and explain the most difficult concepts with ease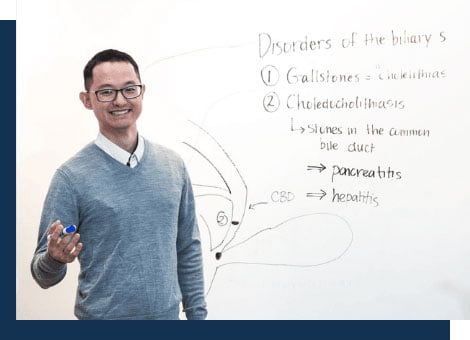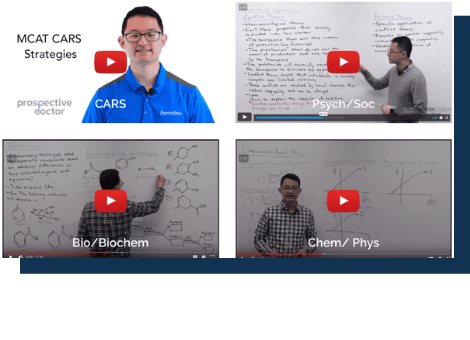 Comprehensive Video Courses
A high-yield video course is included in every MCAT package. You have complete access to 60+ hours of personalized instruction built for the new MCAT by 100th percentile scorers.
✓ Built completely from the ground-up by 100th percentile scorers (524+)
✓ Designed in 2018 for the new MCAT's logic, style, and content
MedSchoolCoach's program was, in one word, amazing. Between the incredible hand-holding and tutoring I received from my MCAT tutor to the included videos, everything was covered start to finish.

Samantha
12 point score increase!

I used tutoring services from MedSchoolCoach. My sessions were AMAZING, life-changing, and very helpful. After starting tutoring with my tutor, I skyrocketed. This not just saved my grade but revolutionized my thinking and studying style.

Hasnoor
MedSchoolCoach Tutoring Client

Raise your
MCAT score today!
We're so confident in our program, that we guarantee an improved MCAT score, or we'll work with you again for free! Why not give us a shot?